Photographer of the American Southwest

July 2013 Newsletter - Issue #12
This last month just seemed to fly by and was "chock-a-block" with happenings. A road trip during the first week to see family in Arizona and California included a few stops along the Old US Route 66 during our drive (See first couple of images below). Then once back to the studio, printing and framing two images for the After Dark II exhibition at the Greg Moon Gallery in Taos took some time to prepare and deliver. Click HERE to see the web site for the upcoming show (July 6 through 27) and my two images "Three Cottages" and "Stop and Eat". I also had two images displayed (June 1st through July 13th) in Albuquerque at the Matrix Fine Art Gallery for the exhibition: "Image-New Mexico 2013", with one taking one of the top awards. A web link to a review written by Wesley Pulkka in the Albuquerque Journal can be read by clicking HERE.  And of course, I had to be ready for the "Super Moon" full moonrise on the 23rd (See my Photo of the Week image for June 24th below).

For those of you on Facebook I hope you will check out and "Like" my page. Click on the icon below to be taken to the Steven Bundy Photography page.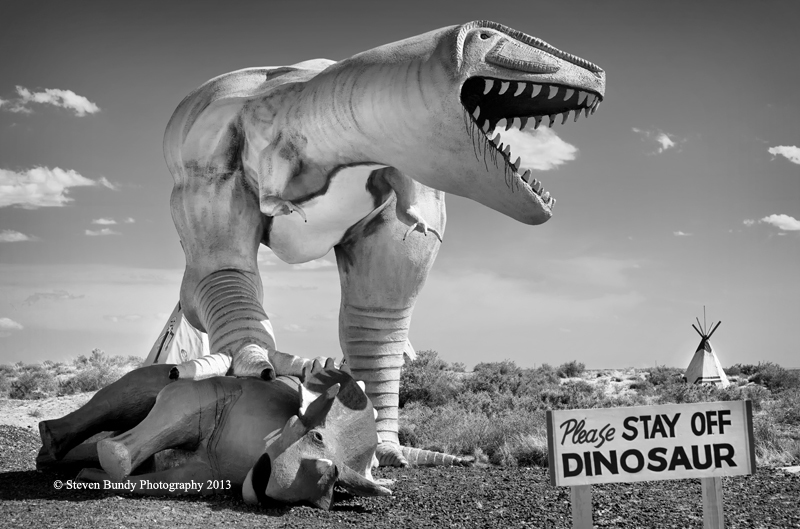 Please Stay Off Dinosaur
I was a reluctant passenger as a kid in the 60's as my parents drove us all back east to visit family every "very hot" summer along "Americas Highway"....US Route 66. Many of the old curio shops from that era are now dust, but a few still remain off of the interstate. I have admired this one shop in particular from the freeway many times....always wanting to stop but usually time & distance to travel constraints made it off limits. Finally having the time recently, I was able to stop at a time of day that afforded some great light and enough time to really explore the place. This is one of the images that I think captures the feeling of the place.
If you would like to purchase a print of this image or would like to see others in my "
Photo of the Week
" series, click
HERE
.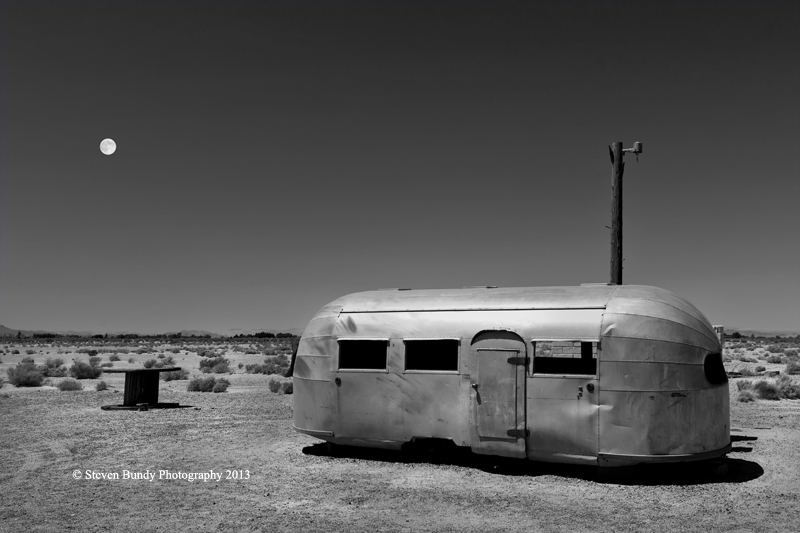 Airstream Full Moon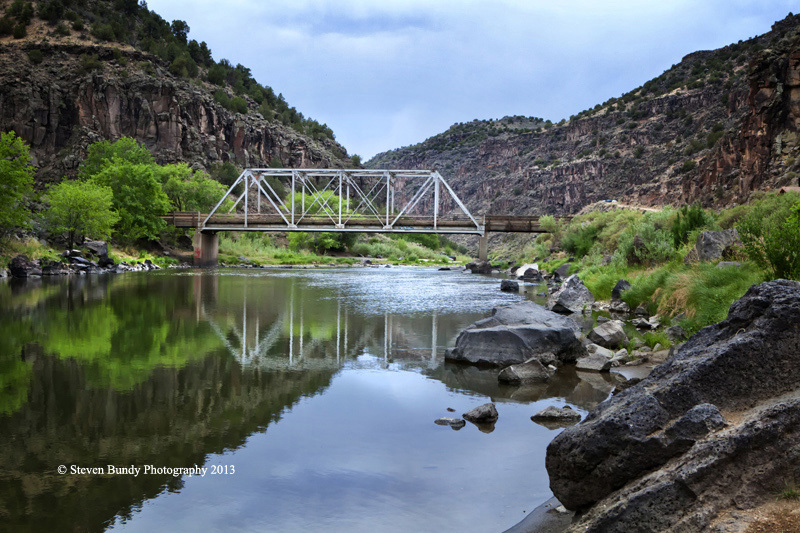 John Dunn Bridge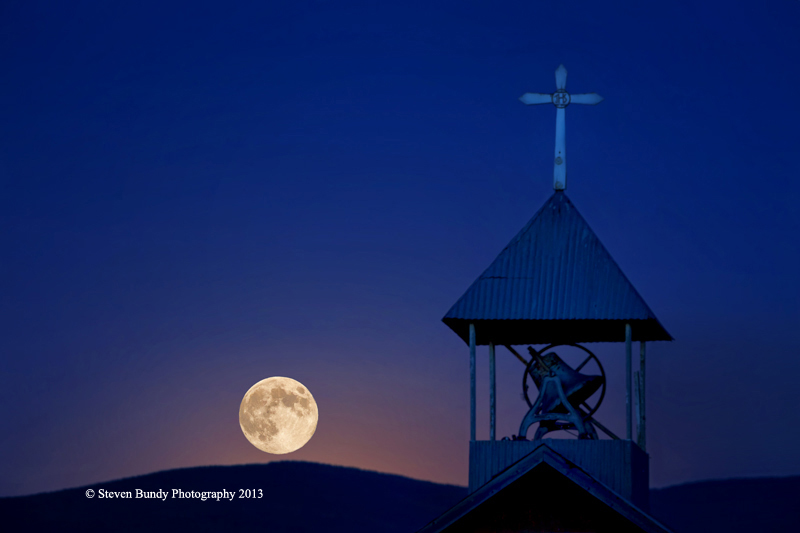 Moonrise over Llano
Full and half day photo tours are available in and around northern New Mexico. Each of the full day tours will start at approximately 9:00 am and run past sunset (weather permitting) and will begin and end at my studio in Taos (We can meet in Santa Fe, if needed).
Half day tours can begin either in the morning or in the afternoon, depending upon your preferences. There are no specific photographic abilities required for these tours other than a general knowledge of your camera. Of course, if needed, I will help you to better understand your specific camera (please bring your manual). My intention with the tours is to show you the unique beauty of Northern New Mexico and to have you return home with wonderful images and memories that you've created. If you are coming to Taos or Santa Fe in the near future and would like to have a fun, creative experience please call and lets plan a tour geared to your specific interests. I'm happy to plan a tour for one person or for a group of up to 4. Contact me with any of the contact information methods (at end of newsletter) to schedule a tour during your next vacation to New Mexico.

Below are example images taken during a sampling of Photo Tours:
Current Exhibitions and Where to go to see my Work: